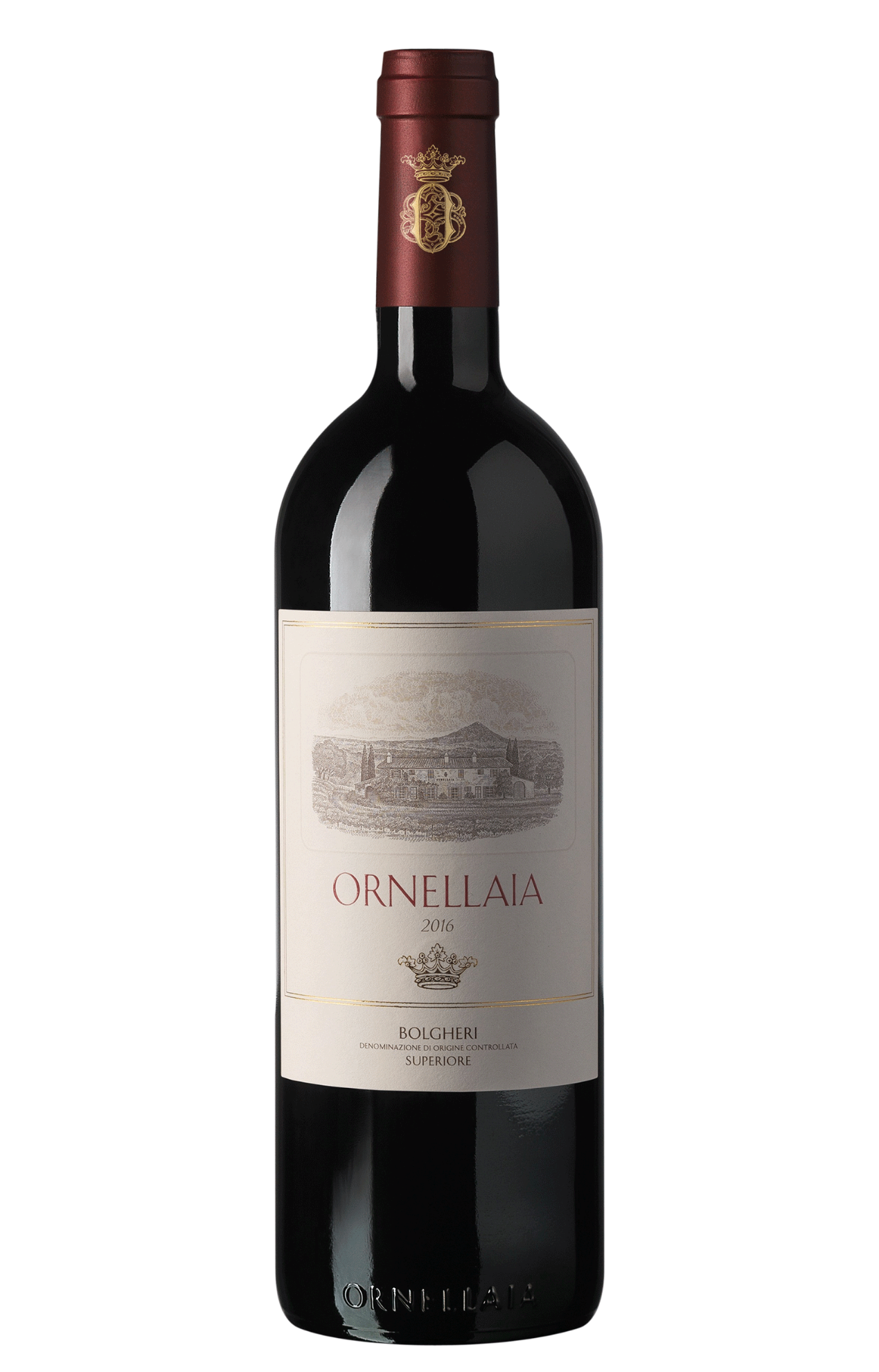 Ornellaia is a blend of nature and musing. Complex ancient soils converse through human wisdom with a delicate microclimate that is echoed and reflected in the Mediterranean Sea. Prolonged ageing accompanies the estate's fine wine in achieving its utmost expression, revealing finesse and generosity over time.
"A perfectly ripe and opulent wine, resolute and intense; opposite forces create a feeling of profound vigour that we love to call tension."
Axel Heinz – Estate Director
"The 2016 is balanced by refined and solid tannins, invigorated by bright and juicy acidity." 
Olga Fusari – Winemaker – July 2018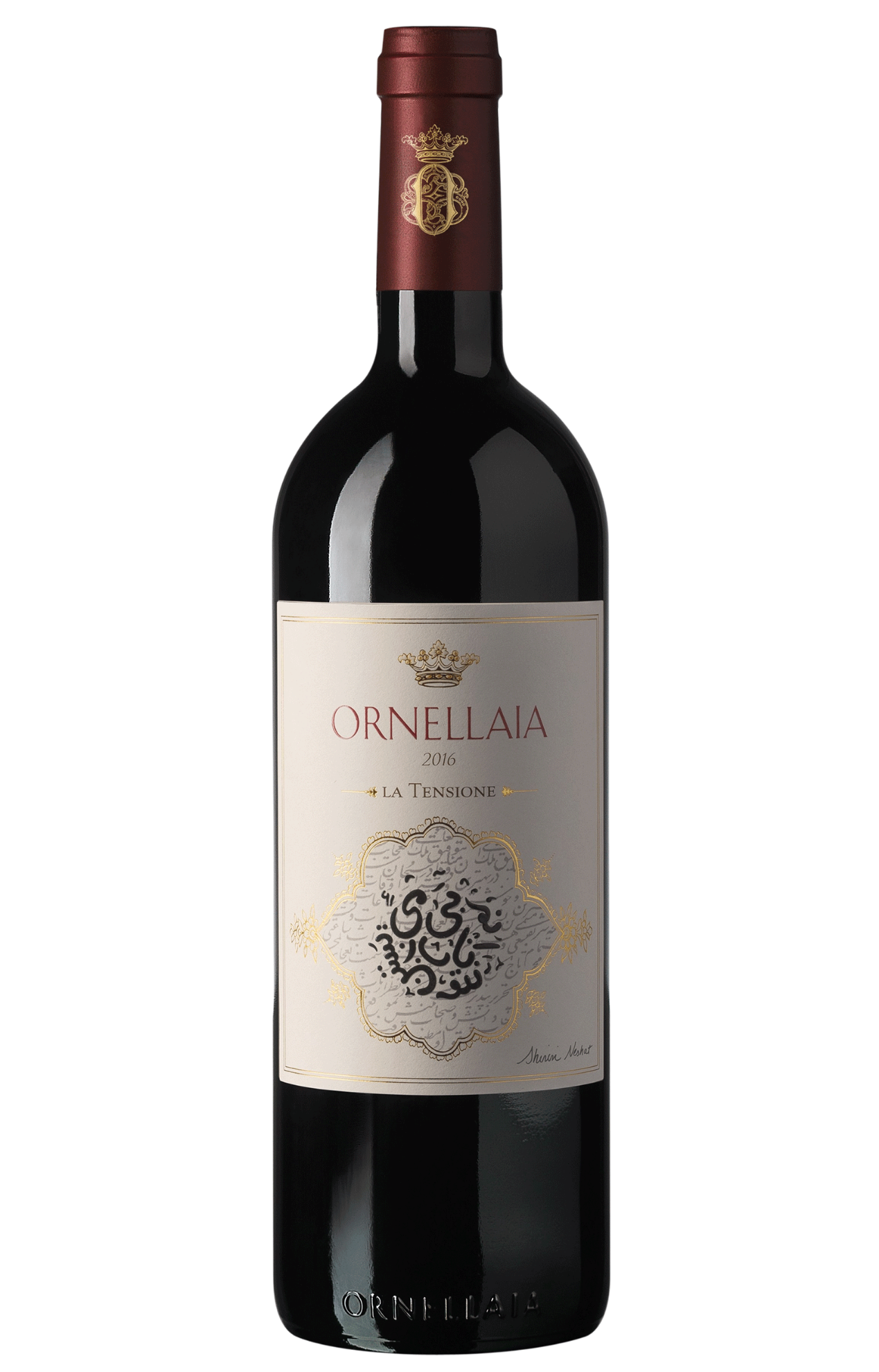 Ornellaia 2016. La Tensione
Artist Shirin Neshat was invited to interpret the character of the 2016 vintage for the Vendemmia d'Artista project. In addition to creating a site-specific work, she styled a series of large-format bottles with her art. Furthermore, for the Bordeaux bottle, the artist designed a limited-edition label alongside the traditional label. One "La Tensione" artistic label can be found in every case containing six 750ml bottles of Ornellaia 2016.