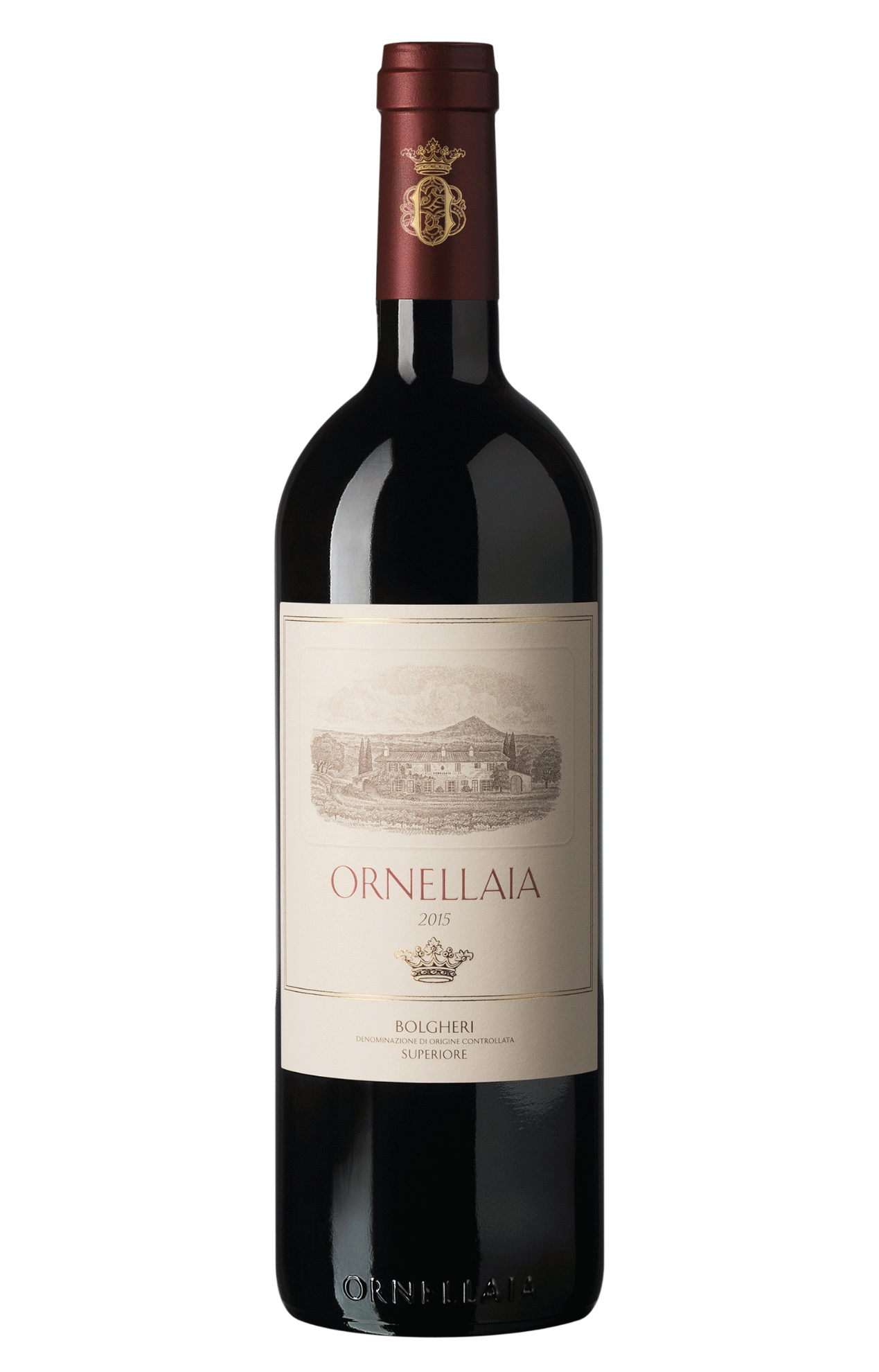 Ornellaia is a blend of nature and musing. Complex ancient soils converse through human wisdom with a delicate microclimate that is echoed and reflected in the Mediterranean Sea. Prolonged ageing accompanies the estate's fine wine in achieving its utmost expression, revealing finesse and generosity over time.
"Wines from great vintages know how to stand out without making a noise: balance is their inner light. Ornellaia 2015 displays refined tannins and the long finish ends with finely spiced notes."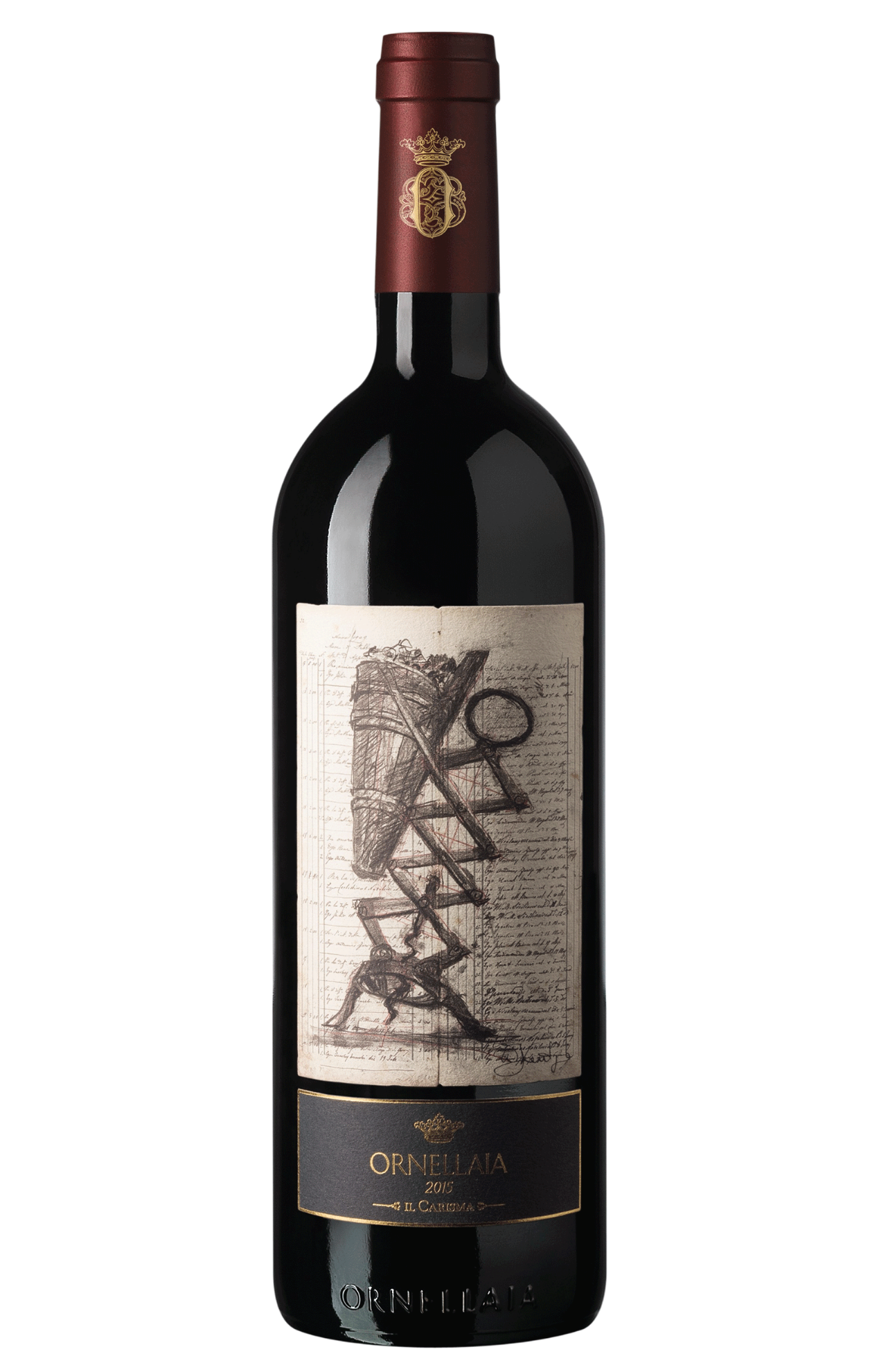 Ornellaia 2015. Il Carisma
Artist William Kentridge was invited to interpret the character of the 2015 vintage for the Vendemmia d'Artista project. In addition to creating a site-specific work, he styled a series of large-format bottles with his art. Furthermore, for the Bordeaux bottle, the artist designed a limited-edition label alongside the traditional label. One "Il Carisma" artistic label can be found in every case containing six 750ml bottles of Ornellaia 2015.