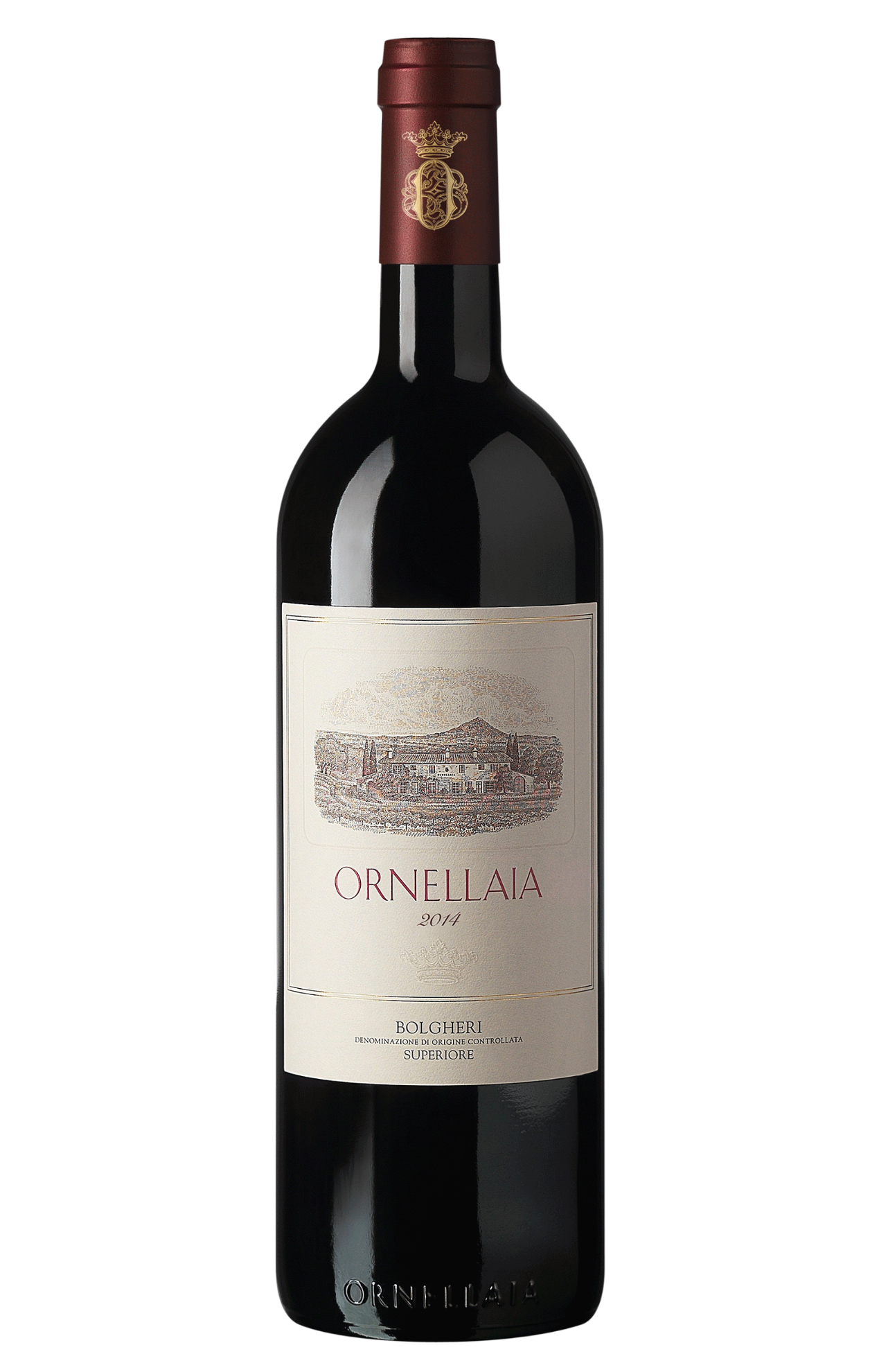 Ornellaia is a blend of nature and musing. Complex ancient soils converse through human wisdom with a delicate microclimate that is echoed and reflected in the Mediterranean Sea. Prolonged ageing accompanies the estate's fine wine in achieving its utmost expression, revealing finesse and generosity over time.
"The 2014 vintage was challenging, although it allowed us to produce enjoyable, high-quality wines. The late ripening enabled the grapes to display their utmost vibrancy and freshness. The wine represents the style of Ornellaia, the identity of our terroir and the expertise of all those who work in the vineyards and in the cellar." 
Ornellaia 2014. L'Essenza
Artist Ernesto Neto was invited to interpret the character of the 2014 vintage for the Vendemmia d'Artista project. In addition to creating a site-specific work, he styled a series of large-format bottles with his art. Furthermore, for the Bordeaux bottle, the artist designed a limited-edition label alongside the traditional label. One "L'Essenza" artistic label can be found in every case containing six 750ml bottles of Ornellaia 2014.